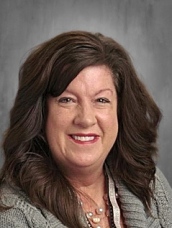 Debbie Kranz
I was born and raised on the East side of St. Paul. I attended St. Paul Public schools from k-6th grade, Transfiguration in Oakdale for 7th and 8th , and Hill Murray High School in Maplewood. I earned my B.S and teaching License at the University of Minnesota in Elementary Education, my Masters in Curriculum and Instruction at the University of Minnesota and my K-12 Educational Leadership and Administrative license through the University of St. Cloud.
For 10 years I taught at Clear Springs Elementary in the Minnetonka Public Schools System. I taught 2nd grade for 2 years, 3rd grade for 3 years, 4th grade and 1st grade for 1 year each and 5th grade for 3 years. Throughout that time, I served on numerous school and district committees. Along the way I got married to Rick Kranz who was born and raised in the North St. Paul and Maplewood area, as well. We started having a family and were blessed to have 4 sons. During my 10th year in Minnetonka, I was pregnant with our 3rd son and we decided to "downsize" and make changes so I could be home full-time with our children. We sold our home and moved back to North St. Paul 22 years ago. We raised our 4 sons in North St. Paul. We were a busy family keeping up with school, hockey, baseball, soccer, lacrosse, show choir and theater. Three of our sons attended and graduated from North St. Paul High School. One of our sons attended and graduated from Hill Murray High School.
My oldest son, Joe is 27 and graduated from North High School, went to UMD and St. Paul Technical school. He is working full-time in Construction, framing residential homes throughout the suburbs of the metro area. He is engaged to be married in the Fall of 2023. My second son Jim, is 25 years old, graduated from North St. Paul High School, graduated from Hamline University with a B.A. in Marketing, and is working for Target Head Quarters as a sales analyst. Jacob is 22 years old, attended and graduated from Hill Murray High School, and graduated from the University of Minnesota Carlson School of Management Spring of 2021 with a B.S. degree in Entrepreneurship. He launched his own Sports marketing consultant business. Josh is 20 years old, graduated from North High School and is currently majoring in Chemistry at Iowa State University.
I was one of the first teachers hired at North Metro Flex Academy. This is my second place I call "home". For the first two years, I was on the Board of Directors and taught 2nd grade. In addition to teaching, I worked to startup many of the partnerships and events we have for our school. For three years I was the Assistant Principal at our school, supporting the teachers and instructional leadership of the school. Since February of 2021, I have been the Principal.
In my free time…I love spending time with family and friends, reading, cooking and baking, camping (in a tent) up on the North Shore, being at the cabin (relaxing/playing games/enjoying the water), traveling to places where we can enjoy the ocean and mountains (Florida, Out West, Hawaii, Mexico), riding around in my convertible, walking and hiking, especially around Como Lake, going to Farmer's Markets, listening to many different styles of music, going to plays and concerts, pottery, knitting, and crocheting.
---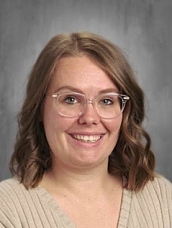 Chelsea Smieja
Chelsea Smieja is the Operations Manager at North Metro Flex Academy. To students she is better known as "Mrs. Chelsea", and you may have heard her voice if you've stopped in or called the front desk. Chelsea has been working at North Metro Flex Academy since 2016 and brings over 5 years of administrative experience in education settings. Before working at NMFA, she attended college and received her master's degree in Psychology with a Specialization in Children and Adolescent development. During her off-time Chelsea enjoys spending time with her family and dog, completing various crafts, and being with friends.
---
---
Jesse Schonfeld
-It Director, North Metro Flex Academy
-Owner, Reboot Systems

I have over 20 years of in the field IT experience. I hold both a BA in Network Technology, and an AAS in Graphic Design. Graduating both Magna Cum and Summa Cum Laude respectively. In addition to my work at NMFA, I own and operate Reboot Systems LLC. My company has partnered on projects with such fortune 500 companies as; Wells Fargo, Target, Best Buy, Bank of America, Taco Bell, and many others.
I hold certifications in A+, MCSA, Network+, HME, CCENT, and a variety of others.
A Philadelphia native, my son and I have been calling Minnesota home for the last 12 years. When I'm not behind a computer screen, I can be found binge watching Netflix, cheering for my Eagles, or being dragged on an adventure with my significant other (traveling there by motorcycle during the too short summer).
---
Mike Leary
Mike Leary retired after working 35 years with Chevron as an engineer in California and has strong business and interpersonal skills. He was President of the Marin County Exchange Club for 5 years which sponsored charity events to raise money for community organizations and was Chairman of the North Richmond Neighborhood House for 5 years which provided support services for underprivileged people. He was also honored to receive the Man of the Year award from the community. Mike recently returned to N. St. Paul which he considers his home and has a nephew in 2nd grade at NMFA. Mike joined the Board in August 2018 and is the current Board Treasurer.
---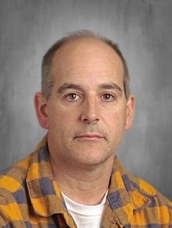 David Isaacson
My teaching career began when I volunteered with AmeriCorps NCCC and worked at a YMCA in Arkansas. Tutoring and working with those young men let me know that I wanted to become a teacher. Over the years I have taught everything from Early Childhood Special Education to High School Government and Civics. North Metro Flex Academy is the school that I have been looking for in my twenty years of teaching as the students are teaching staff are supportive of one another to bring the best out of all of us. I continue to look for how to become a better person and educator through teaching inclusion and cultural awareness. We need to devote the time to understand one another better in order to become a better place for our children, and our children's children, to live in.
---
Joe Palkowitsch
Joe has been a parent at the school since 2018 and joined the board in 2021. He enjoys helping out wherever he can at the school and looks forward to seeing what he can accomplish with other members of the board. In his spare time he likes to go snowboarding and play games with his family.
---
Madeline Anderson
My name is Madeline Anderson, a.k.a. Ms. Anderson and I am the Fine Arts teacher here at NMFA. I grew up in western WI, went to college at the University of MN, Duluth, and taught around rural Wisconsin for a few years before coming here. In my free time I love to create music with people and work on many different types of projects. I also spend a lot of time camping, hiking, and gardening when the weather is warm! I absolutely love teaching art and music and I love seeing all the talent and creativity pour out of the students at North Metro Flex Academy.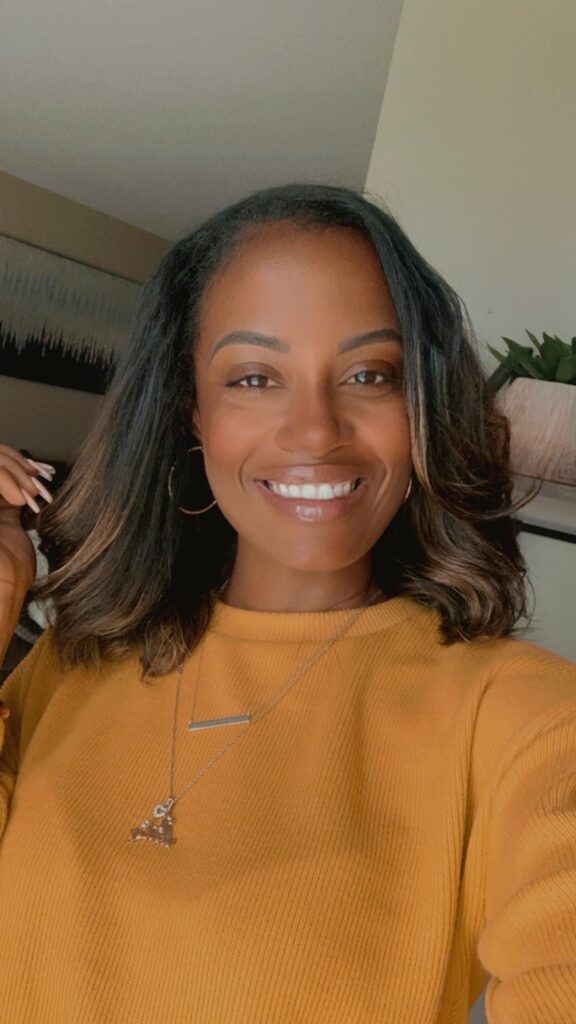 Sequoya Ashley
My name is Sequoya Ashley and I am a licensed Social Worker (BSW). I graduated from Metro State in 2020 and I will be receiving my MSW from Louisiana State University in May 2023. I have worked in the school system for about 10 years across the twin cities. I started off as a special ed para then became a behavioral specialist and now I am a social worker. Outside of being a social worker, I am also a therapist. I am excited about joining the NMFA team and building a more inclusive community between staff, students and parents!
---
Elizabeth Bercaw

She is the ESL Teacher at North Metro Flex Academy, devoting her life to the improvement of human wellbeing, present and future, developed through linguistic and cultural access to American life. Core curriculum is set by a state's board of experts, providing general subject skills, reflective of future career and independence tasks, thinking capabilities and social health. It is a shared experience that promotes faith in life, self and citizenship.

Born in Puyallup, Washington, she attended Moorhead State University, taught Art for 9 years, married and had a family. At St. Mary's University of Minneapolis, she pursued a degree in English as a Second Language, having remembered her father's example, giving support to oppressed or neglected peoples. Liz did practice-teaching in Spain, learning some of the phases of adjustment to a new language.

She continues to learn new and better ways to help dual language speakers acquire and retain new academic language. She hopes to assist students to become adept and active in observing, practicing and applying new language, according to subject.
---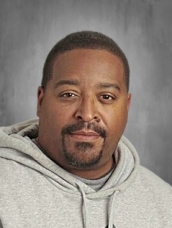 Garius Carey
Insert BIO Here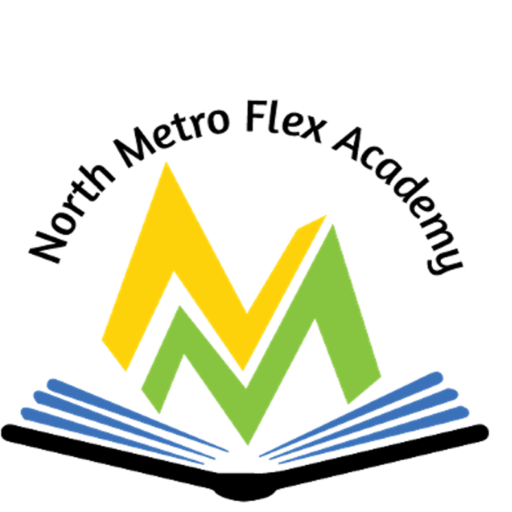 Ceil Crowley

I knew at a young age that I wanted to work with children, I taught primary grades for 14 years. I enjoyed the leadership roles I had while teaching and those experiences led me to the path of administration. My entire career has been focused on working with and teaching children and adults. I have an Elementary Education degree from St. Catherine University, Master of Arts degree in Leadership and Administration, and an Educational Specialist degree in Administration and Leadership from the University of St. Thomas. I am fortunate to have experienced many different settings, with populations of 175-700 students, working with students in pre-kindergarten through eighth grade.

As I retired from administration, I found after forty some years, I couldn't stay away from education. I was fortunate to be hired as Test Coordinator at North Metro Flex Academy. I work with the MCA (Minnesota Comprehensive Assessments) and NWEA (Northwest Evaluation Association) testing. Both of these programs measure academic progress and growth with the students. The results allow our teachers to know where a student's strengths are, or if help might be needed in any specific areas. Teachers use this information to help guide instruction and curriculum development. I love the challenge of working with all of the grades.
Chris Cowan
Hello, my name is Chris Cowan and I am the middle school math para, specializing in math intervention. I've been working with students from Kindergarten through adults for over twenty years, but my favorite grades are junior high. My goal is always to help people understand math in ways that take away the stress and negative feelings commonly associated with the subject. I enjoy reading, art, movies, and video games.
---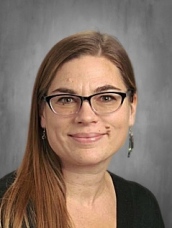 Amanda Dobbelman
She has four kids who she has homeschooled before COVID and has also worked with kids in various education settings including Special Education. Her family loves animals and the outdoors, and have two cats and would like a dog. In Amanda's spare time she enjoys running, skiing, camping, and hiking.
---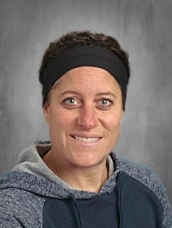 Caesare Engstrom
Hello. My name is Caesare Engstrom. I am the physical education and health teacher here at North Metro Flex Academy. My whole life has been centered around being active as an athlete myself, being a coach, a gym teacher and individually as I continue to strive to live a healthy lifestyle as much as I can. My passion to teach physical education and health stems from a desire to share my knowledge, experiences, and encouragement for our youth today. Being physically active, on any level, has so many positive benefits to our bodies both mentally and physically, that I hope my support and encouragement can help our youth realize the benefits too. Aside from being a teacher, my family and I enjoy frequenting our cabins in the summertime, playing hockey in the wintertime and much more outdoor fun and entertainment in between.
---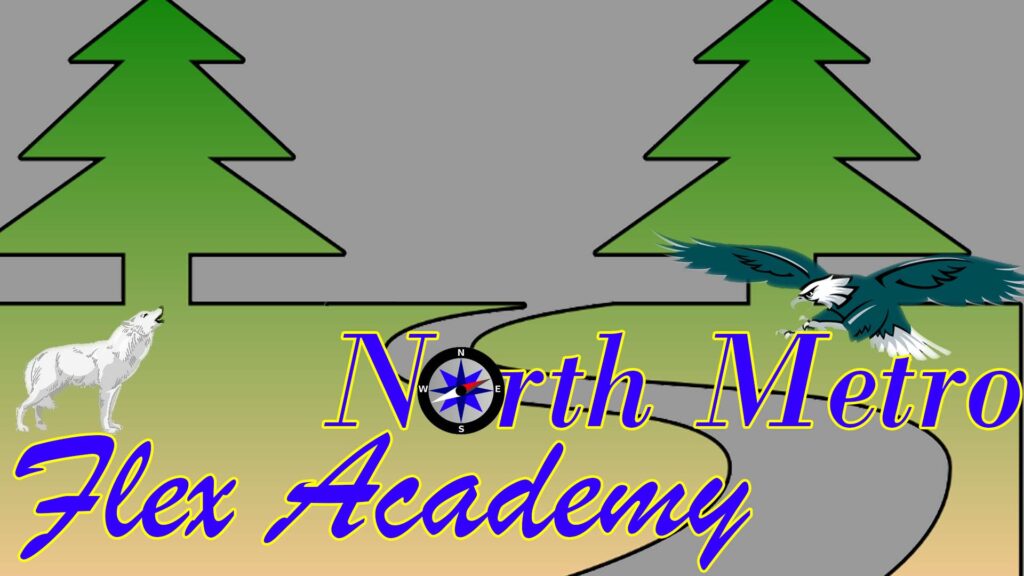 Anna Gonzaga
Insert BIO Here
Lacey Hastings
My name is Lacey Hastings. I am a Special Ed Teacher, but I have held many roles at NMFA since 2017. I have an Associate's degree in Integrative Health and Wellness, Bachelor's degree in Health Studies, and I am currently completing my Master of Arts in Teaching. During my education, I have followed a path of study in psychology, human development, and childhood stress & trauma. I believe in the importance of having a safe, supportive, and peaceful school community, so my mission is to create an atmosphere where our students feel seen and heard. In my spare time, I enjoy spending time with my husband, four children, and 11 animals.
Gerardo Hernandez
Insert BIO Here
---
---

Jennifer Hubin
Hello, my name is Jennie. I received a BA in Psychology/Elementary Ed from Bethel College and added Early Childhood/Special Ed licensure from the U of M. It is my pleasure to welcome everyone who comes through the door and greet people on the phone during my day. I really enjoy working at NMFA and being a positive influence on all that I meet and greet. In my free time, I enjoy going to movies and plays (especially the ones my niece shines in) and spending time with family and friends.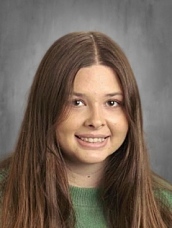 Maddie Jagerson
Hi my name is Maddie Jagerson and I am joining NMFA as a paraprofessional. I am currently a junior at University of Wisconsin River Falls majoring in Elementary Education with a minor in early childhood development. I am very excited to work with the students this year! During my free time I enjoy going to concerts, going on walks with my dog, reading, and spending time with my friends and family.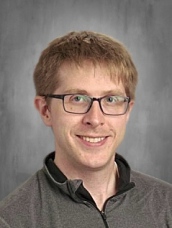 Kyle Johnson
Kyle Johnson graduated from Saint Cloud State University with a degree in Social Studies Education in 2014. After graduating, he spent several years teaching English and social studies in Bangkok, Thailand. While living overseas Kyle was able to travel to countries such as China, Japan, and Vietnam and learned much about the history and culture of Asia. Besides travel, he enjoys reading, watching movies, spending times with friends, biking, and hiking.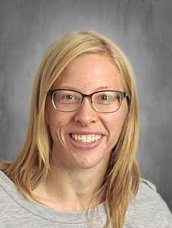 Sara Johnson
Hi! I am a Special Education Paraprofessional at NMFA! I graduated from South Dakota State University with a B.A. in Global Studies. I graduated from Minnesota State University with a M.A. in TESL. I enjoy working at the school and helping the kids grow and learn! Aside from working at school, I enjoy reading and creating art!!!
---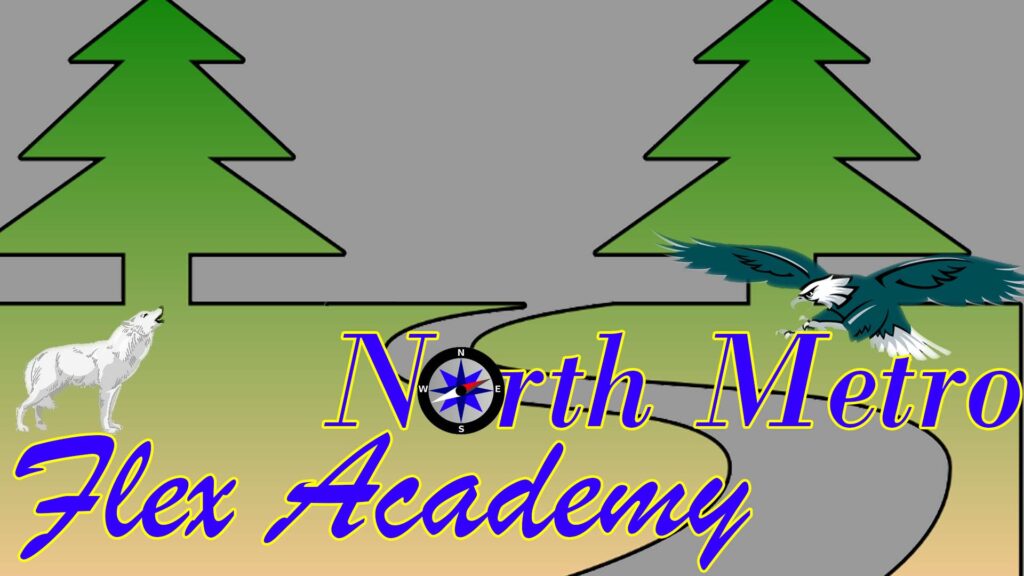 Pam Kaeder
Insert BIO Here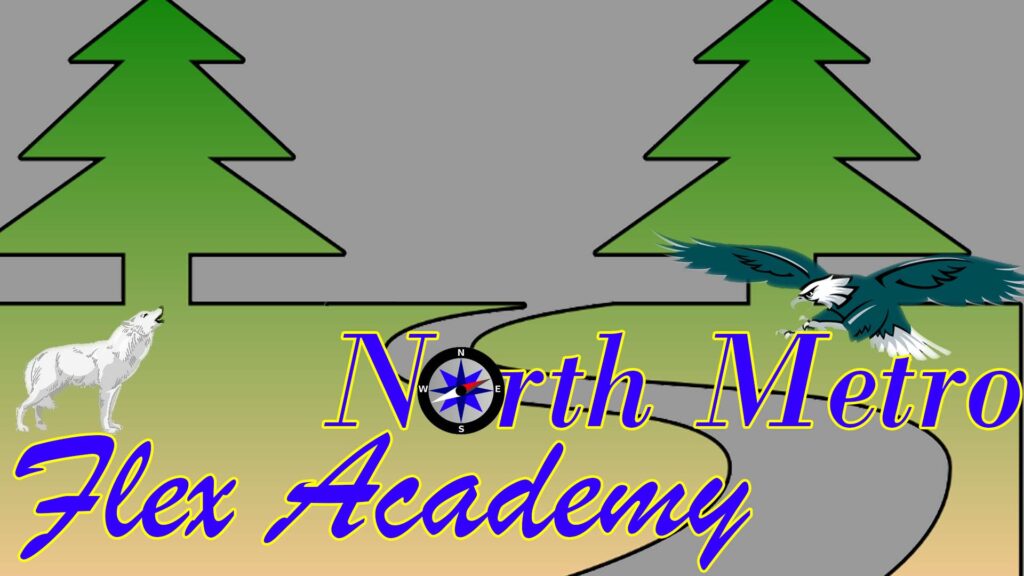 Amy Mogren
Insert BIO Here
Tina Listerud
As long as I can remember, I have wanted to be a teacher. That dream came true when I graduated from the Urban Education Program at Metropolitan State University in 2010. Since then, I have had the privilege of teaching middle and
high school grade levels. I enjoy outdoor activities in my free time: camping, biking, rollerblading, snowtubing, ice skating…etc. I play some sports for fun with family or friends like tennis, volleyball, or kickball. I grew up dancing and still love to dance. I hope one day I will be able get back into participating in flash mobs when the pandemic is over. My teenage daughter and I enjoy doing arts/crafts together. My fiancé and I enjoy bowling and video games. We have 2 dogs that we love taking to the dog park and watching run around joyously. We also have 2 cats that like to sit right behind us on the back of the couch. We have 2 bearded dragons in which we built a stand for to hold both of their cages.
---
Jill Livdahl
Jill Livdahl has been an educator of both children and adults for the past twenty-five years. She says, "Teaching is the only profession for me."
Jill has taken on several roles in the school setting over the years: Title 1 Reading Intervention teacher, Middle School Language Arts teacher, Media Generalist, Lead Teacher, ELL Program Coordinator/teacher, and Instructional Coach. She feels her greatest success thus far was at Minneapolis Academy Charter School where she served an urban population with deficits in reading and writing. While she was at the Academy, the school was recognized three years in a row as a "Reward School," honored by the Star Tribune in "Beating the Odds in Reading" and noted as an MDE High Quality Charter School.
In addition to her experience in the middle school environment, Jill spent time away from the classroom and taught adults computer software programs in the corporate environment in Chicago and Minneapolis. She believes this experience strengthened her skills and confidence as an educator.
When not teaching, Jill enjoys spending time with her family and friends, reading, practicing yoga, gardening and cooking.
---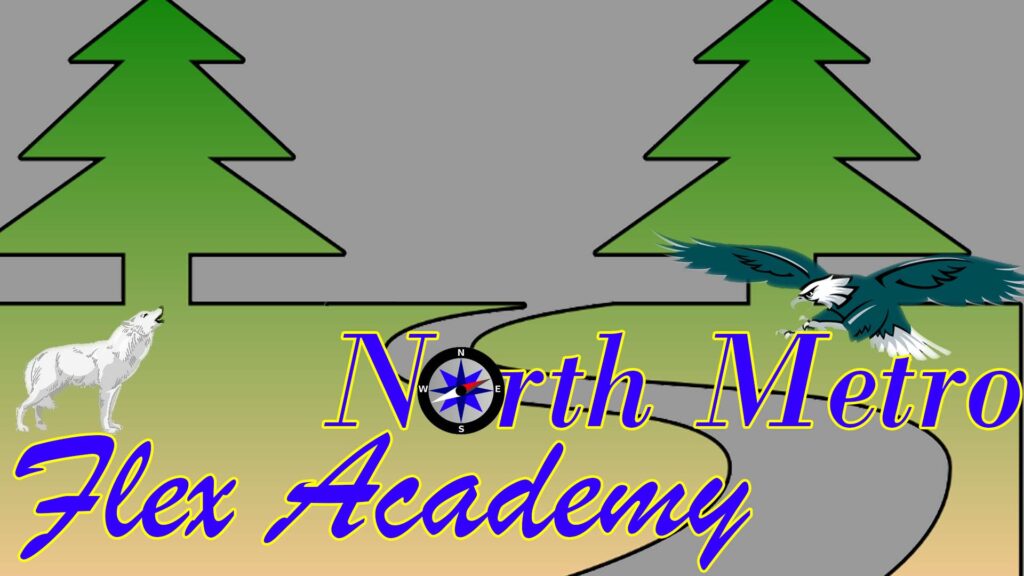 Jenni Loebel
Insert BIO Here
Megan Matsen
What's up people reading this bio. I'm Megan. I have taken a long, twisting, looping, winding path to get to North Metro Flex Academy, and I am SO very happy to be here. My education has included 3.14159 stints at the University of MN (Twin Cities) spanning from 1995 to 2016 where I started off on an unknown path to Civil Engineering to Mathematics to Design to FINALLY deciding to get an Individualized Studies degree in Political Science, Film and Management. In 2008, I moved to Vancouver, British Columbia and had the time of my life going to Vancouver Film School where I made some lifelong friendships and connections. I had high hopes of being able to live and work in Vancouver, but that did not work out, so I moved back to MN. Life has been a consistent and persistent struggle for me, but I think everything happens for a reason, and I think these struggles have prepared me well for things to come. I am really happy where I am presently, and I am so excited about what the future holds.
I'm currently working to get my 501c non-profit status for my film production company, and I plan to attend Metro State University in the fall for a Master of Arts in Individualized Studies with my areas of focus being Nonprofit Leadership and Management, Advocacy and Political Leadership and Social Studies Teacher Preparation Grades 5-12.
For fun I like to spend time with friends and family. I'm a huge film, music and sportsball lover (especially the NBA and watching hockey at all age levels). I am a lover of the game of disc golf/frisbee golf, frolf; in the recent past I ran a women's disc golf league. I'm also getting back into things I liked/loved doing as a child or wish I had started as a child including martial arts, dance, piano and guitar. Finally, I am a firm believer in mindfulness and meditation and practice them daily.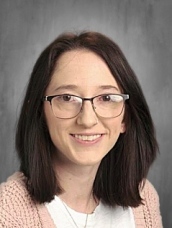 Kaylee Nash
Hello, my name is Kaylee Nash, and I am the 1st grade teacher at North Metro Flex Academy. I graduated from Winona State University with a degree in Elementary Education K-6. I have always had a passion for helping children learn and I am so excited to teach and learn along side the students this year. During my free time I enjoy being outdoors going to the lakes, taking hikes and going on walks with my bulldog Russell.
Colleen O'Rourke
My name is Colleen O'Rourke, and I am the 2nd Grade teacher at NMFA. I graduated from St Cloud State University in 2003 with a BS Degree in elementary education. I am licensed to teach K-8. I began my teaching working as a substitute teacher in several area districts and private schools. I also worked every summer as a teacher in a school age summer care program. For the last 5 years I have been teaching Preschool and while I loved it, my passion is teaching in an elementary classroom. I find joy in the connections I have with students and the confidence I see in them as they learn and grow. I am a single mother to 2 children. My Son Ryan is a Police Officer in Oakdale, and my Daughter attends North High School where she is involved in Show Choir and Drama. She also dances on a competitive team at White Bear Dance Center. Although her activities keep us very busy, I enjoy spending time hanging out with friends and family in the Brainerd Lakes Area where I grew up. I love life on the lake and cool nights around a campfire. I am very excited to be a part on the NMFA Family.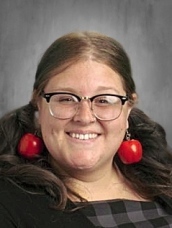 Ember Russell
Ember Russell graduated from Augsburg University with a B.S. in Elementary Education. Before she became a teacher, she worked as a Special Education Paraprofessional. She began her teaching career at NMFA as a founding teacher. She loves teaching Kindergarten because she gets to sing, dance, and create with the youngest learners at NMFA.
Carolina E. de Olson
My job is to connect the families with the school and keep them informed on the school activities. I communicate with parents on behalf of the teachers and also with teachers and admin on behalf of the parents. I schedule tours for parents, assist with their enrollment, and connect them with the transportation coordinators. I report attendance to the office and also schedule and interpret for conferences and meetings. I help advocate for the students and families I work with and connect them with additional resources in the community. I do student intervention and occasional home visits when needed.
---
Lora Peterson
Hi, my name is Lora Peterson. I am one of the Paraprofessionals at North Metro Flex Academy. I have absolutely loved being given the joy of working with your children. I am originally from New Jersey. I moved to Minnesota over 20 years ago, looking for a fresh start in the Midwest. What I found was my calling in childcare and teaching. I have been working with children of all ages for over 26 years.
When not working with my kiddos, I am happiest when I am raising Monarch Butterflies. During their months, it's not unusual for me to have about ten of the little buggers chomping away on leaves in my butterfly enclosures. When not doing that, you can find me smiling my biggest just being outside with my significant other, enjoying the short but beautiful Minnesota summers!
---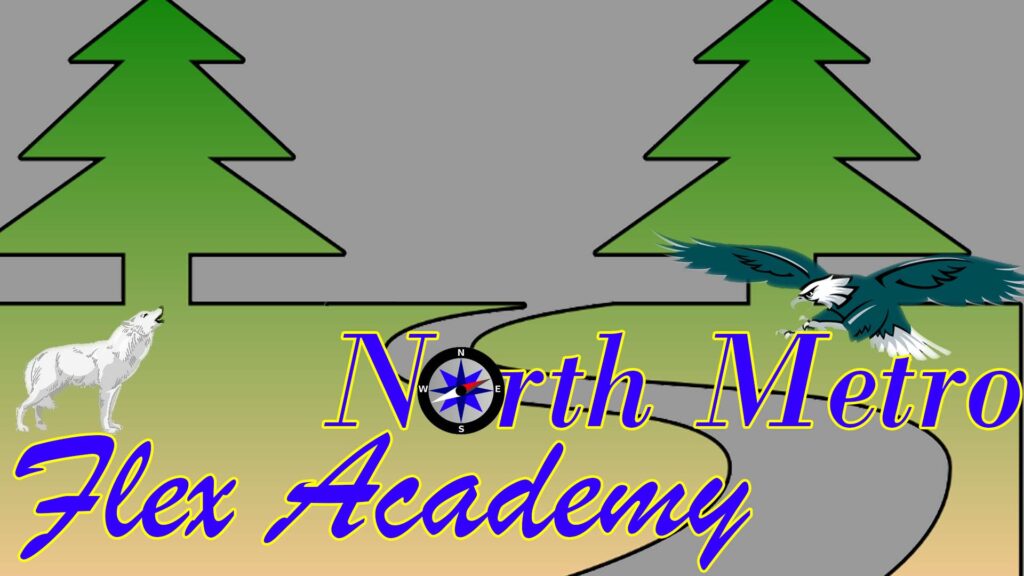 Karissa Round
Insert BIO Here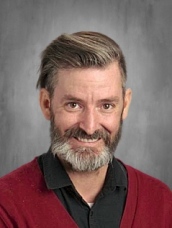 Paul Skalbeck

Hello, my name is Paul Skalbeck. I am the Math and Reading Intervention Teacher at NMFA. I love gardens, bonsai, and Anime. During the summer I have my own landscaping company called Paul's Perennial Gardening
---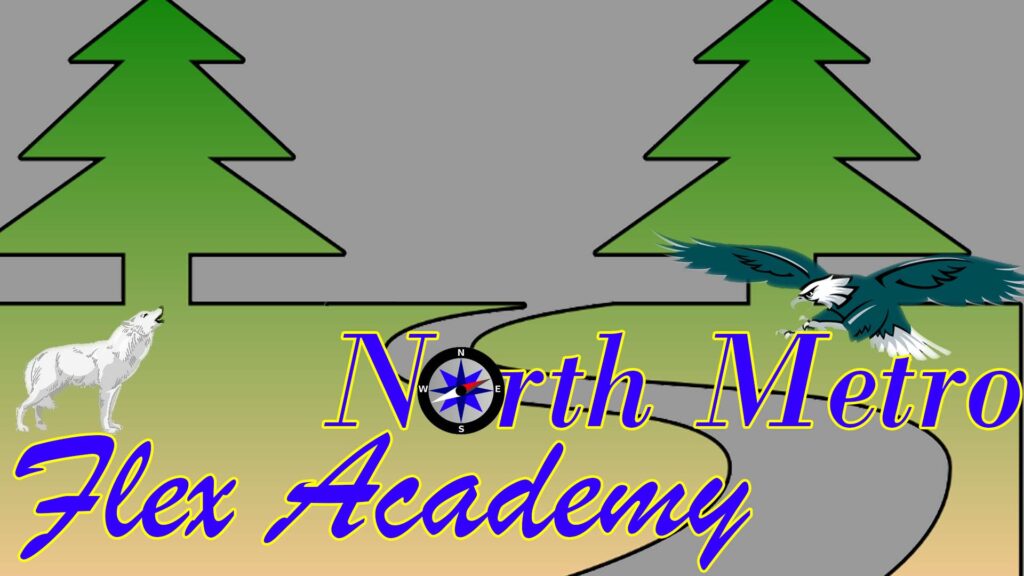 Lisa Wheeler
Insert BIO Here
---
Kelly Winter
I am the Middle School Math Teacher. I have been teaching for 24 years, and 20 of them have been in Middle School Math. I am married and have two sons ages 18 and 16. I believe that everyone can learn math if they are willing to practice, make mistakes, and believe in themselves. When I am not at school, I work part time at a children's crisis/support/transition home and enjoy watching my son play soccer, going out to dinner with my friends and working on various projects.